By Judy Enright, Special to BostonIrish
January 25, 2021
Calla lilies have found the perfect environment in Ireland and grow in fields and in front of houses. (All photos by Judy Enright)
When you're a bit down in the dumps about the spread of Covid and distressing news from around the world, take to a comfy chair, put your feet up and grab your Ireland travel books. 
The island of Ireland is battling the coronavirus, too, so we are all on the same page with prevention from an effective and safe vaccine. But Aer Lingus is still flying and Ireland still welcomes tourists, although a recent report said visitors had to quarantine after arrival. That's a small price to pay for being able to visit one of the loveliest places on earth!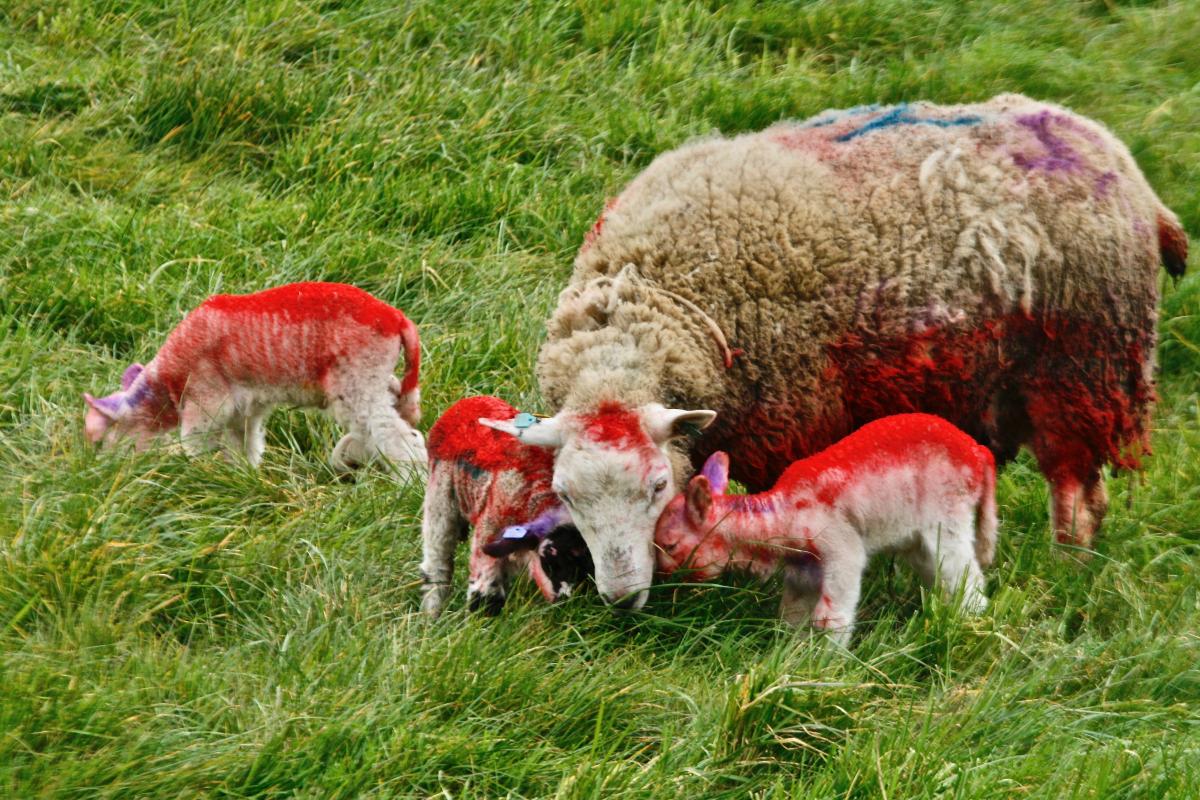 Farmers dye their sheep with colors specifically assigned to their farm so they can identify their own sheep when the animals are free ranging in the hills. Perhaps this farmer got a bit too carried away with his dye cans?
LOUGH INAGH LODGE HOTEL
When I'm asked about my favorite place in Ireland, Connemara jumps right to the top of the list. That's in large part because of my favorite hotel, Lough Inagh Lodge in the gorgeous Inagh Valley. The hotel, owned and run by Maire O'Connor and several members of her family, has won numerous awards over the years and they are all very well deserved in my opinion. 
Lough Inagh, which is currently closed but will open in the spring, is more like a home than a hotel. The staff is welcoming and charming and they each make you feel as though you are the only guest who ever walked through their door. 
The hotel's 12 bedrooms – all ensuite - are spotlessly clean, spacious, and comfortable. The bathrooms have been updated to include walk-in showers – a real bonus for older folks who don't like climbing over the edge of a wet bathtub to get out of the shower. 
 Lough Inagh's meals are delicious and food is sourced locally. You can eat in the cozy bar or elegant dining room. Be sure to try my favorite appetizer – raw oysters served with a Guinness shot. 
I make a point to include Lough Inagh in my Ireland plans every time I go and have taken friends and family members there over the years. All have raved about the hotel, staff, food, ambience, and the magnificent setting in the unspoiled, undeveloped Inagh Valley.
Lough Inagh, like all responsible hotels, is abiding by Covid rules. Looking to its reopening, management notes on the hotel website that additional measures are being implemented for the safety of guests and staff. Meals will be provided in the bar, dining room, or bedroom throughout the day. Sanitizer points will be placed at the front door, reception, in the main hall, and back of the house. Staff are continuously updated and trained about hand washing, wiping surfaces, and handling money. Bedrooms will be sanitized when guests leave, including all "touch points" such as door handles and remote controls. Glassware, plates, and cutlery will be sterilized and disposable gloves worn by staff who come in contact with food. Guests will be asked to pay by card to eliminate handling cash.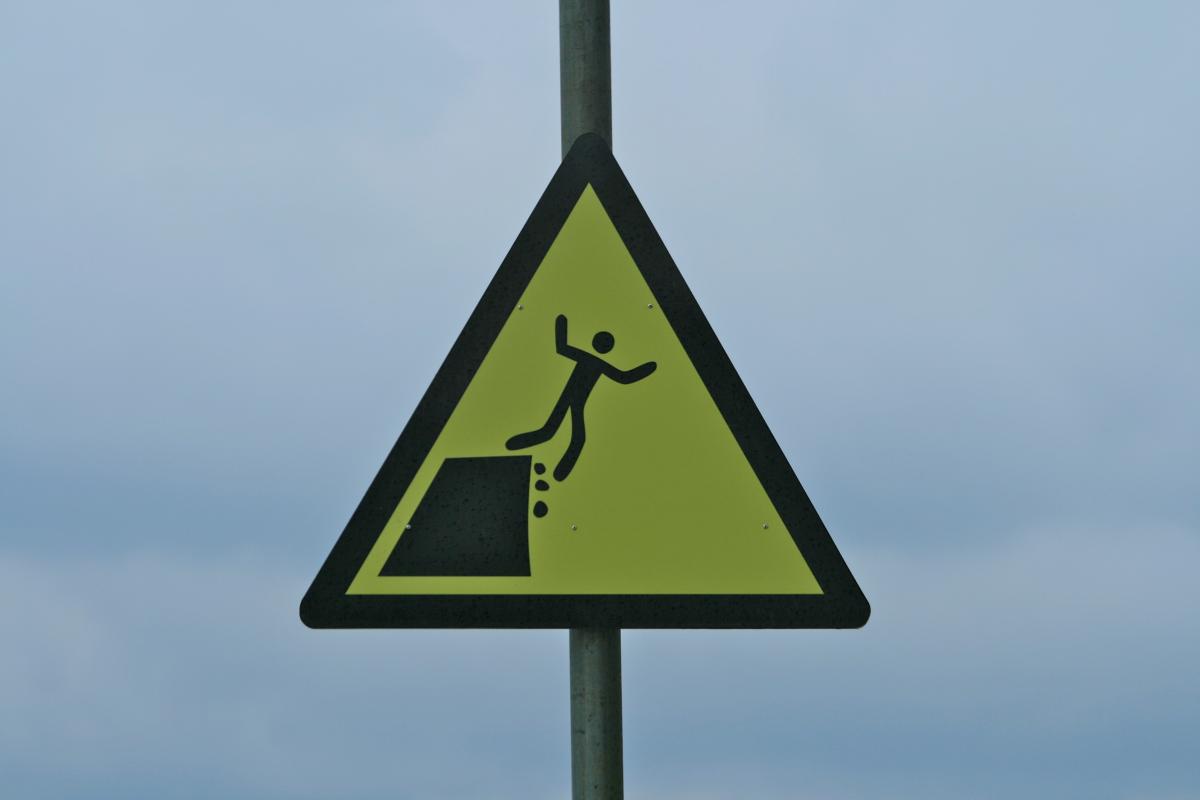 Is this a suggestion or a warning on an Irish road sign?
SMALL IS GOOD
Because the hotel is so small, residents often interact if they are so inclined and I've made several close friends there over the years. One couple is from Hampshire, England, and we meet up at Lough Inagh whenever we can. Another couple is from Dublin and we've become fast friends over many meetings at Lough Inagh.
There's a lot to do in the Inagh Valley. You can fish, walk, ride horseback, hike, cycle or choose from many other outdoor activities. Golfing is nearby, too. The hotel is among a select group of grand houses cited in Great Fishing Houses of Ireland (irelandflyfishing.com) and is well known for the fishery that offers outstanding salmon fishing.
One guest wrote this: "In the most remote hotel of Connemara, surrounded by a landscape all lovers of Ireland dream about, the luxury of a marvelous manor house together with the warmth and simplicity of a village pub in the rare old times that seem eternal there."
For more details, see the website: loughinaghlodgehotel.ie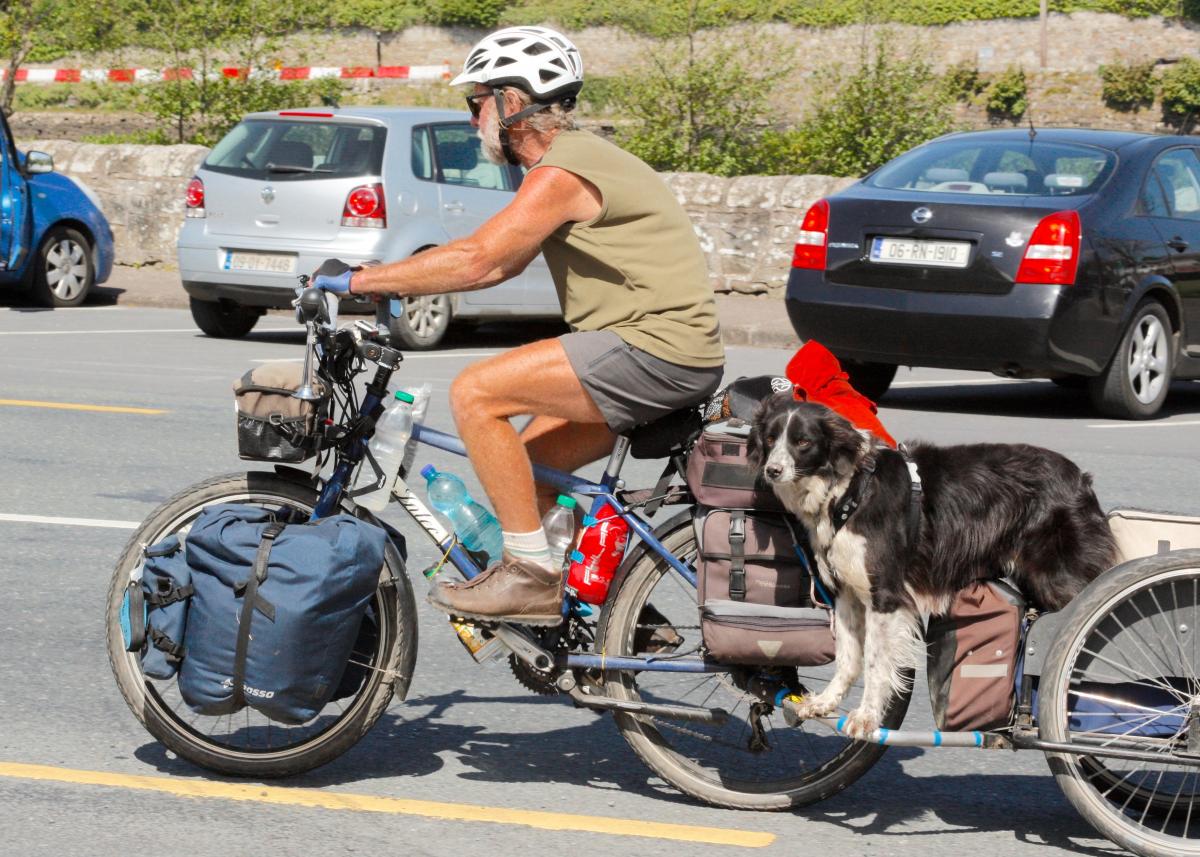 Here's one way to get around Ireland.
CONNEMARA BLUE
While you're in Connemara, do stop by Connemara Blue on Market Square, Clifden, to see the beautiful work done by Ben Crow and his staff.
I discovered Ben's fused glass while walking down the street to my favorite Clifden restaurant – Mitchell's Seafood, which is also on Market Street. I was struck by his window display of brightly colored glass coasters, each adorned with a lamb. Of course, I had to bring those coasters home. Ben and his wife Pauline carefully packed my purchases and, believe it or not, all arrived home in my suitcase in good shape – safely wrapped in socks and packed inside shoes. 
It was interesting to hear that Ben worked for 30 years in the UK police service, primarily in inner city Birmingham, before moving to Connemara. He said, "Just being here reawakened my long-submerged artistic feelings."
See the glass works at connemarablue.com and also on Facebook at facebook.com/connemarablueglass
MORE FAVORITES
I love Aer Lingus – for so many reasons. There are, of course, other airlines that fly to Ireland, but I always choose Aer Lingus because they fly direct from Boston to Shannon (another favorite), have an amazing safety record, and a website that's thorough and easy to navigate. And there's one other thing I take note of: the makeup of the pilot structure.
Aer Lingus was the second airline in Europe, after SAS, to introduce female pilots. I recently asked Aer Lingus how many women pilots they have on international flights. 
I was told that Grainne Cronin, who was recruited in 1977,  was the first female Aer Lingus pilot. In 1978 and 1979, two more women joined the pilot contingent, a situation that lasted for the next ten years. When I last checked, there were 40 female active pilots out of the 476 employed by Aer Lingus.
Shannon is my favorite airport, as I said earlier. Flights from Boston to Dublin are scheduled more often, but there's something so "Ireland" about Shannon – it's small, comfortable, friendly, and it's fast and easy to collect your luggage (free carts are available.) Rental car counters are close by the arrival hall and there's coffee there so you can wake up a bit after the all-night flight and crack of dawn arrival.
Stepping outside and breathing in the crisp, early morning Co. Clare air is a special treat that always says "Ireland" to me. As late as April, there's still a refreshing nip in the air. And the roads leading to wherever you're heading are not Dublin's jam-packed commuter arteries, but smaller roads that make it so much easier to get accustomed to driving on "the wrong side" of the road.
We hope Aer Lingus will never cut Shannon out of the loop. The economy of the West needs Shannon visitors and some of us weary travelers also need Shannon to make our voyage more pleasant.
Another favorite, while we're at it, is Dooley car rentals. I have been hiring cars from Dooley for many years and have never, ever had any kind of problem. Cars are new and well maintained and the staff is friendly and accommodating. There might be cheaper rates elsewhere, but I trust the quality of Dooley cars and have never been disappointed. I collect my car (automatic only, please) at Shannon and enjoy it for the duration of my stay.
TRAVEL PLANS
Ireland is simply unmatched as a destination in the late winter or early spring if you love green fields and watching adorable lambs frolic across the countryside. They say that as many as 2.5 million lambs are born on 30,000 sheep farms across the Republic at this time of year? Is there anything more "Irish" than a green field full of white lambs? Spring is a wonderful time to visit Ireland.
If you're lucky enough to be in Co. Clare at the end of February, be sure to visit Doolin for the annual Russell Weekend that honors trad musicians Micho, Packie, and Gussie Russell. Hopefully, Covid will be better contained by then and the weekend will go on close to usual to celebrate the great musical heritage of Clare and this family. There are many talks and performances normally scheduled for this annual weekend. Be sure to check to be sure that it will be up and running. Visit michorussellweekend.ie.
How to get to Ireland? Great deals are often offered online and through travel agencies and also from the various airlines that service the country. So, make this Covid isolation time more enjoyable by sitting down to plan your next trip to Ireland and enjoy this wonderful country whenever and wherever you go.