By Judy Enright
October 26, 2020
Tourists carefully climb the rocks at the Giant's Causeway in Northern Ireland. (Judy Enright photo)
If you have traveled through Ireland but haven't been to Northern Ireland, you are missing a lot. Your next trip should definitely include a tour up to the North, which is absolutely beautiful, with rugged mountains, picturesque harbors, fascinating tourist attractions, lively cities, and comfortable accommodations ranging from B&Bs to cottages, castles, and classic hotels.
Northern Ireland is part of the UK, so the currency there is pounds sterling rather than the euro. But, don't fear – credit cards are accepted everywhere in case you should happen to get stuck without proper currency – and, of course, there are ATM machines there as well.
THE CITIES
Belfast, a major port on the River Lagan, is the largest city in Northern Ireland as well as that country's capital. The city was known over the centuries for linen production, rope making, and tobacco processing. But Belfast is perhaps best known by this generation as the home of the Harland and Wolff shipyard where RMS Titanic was built.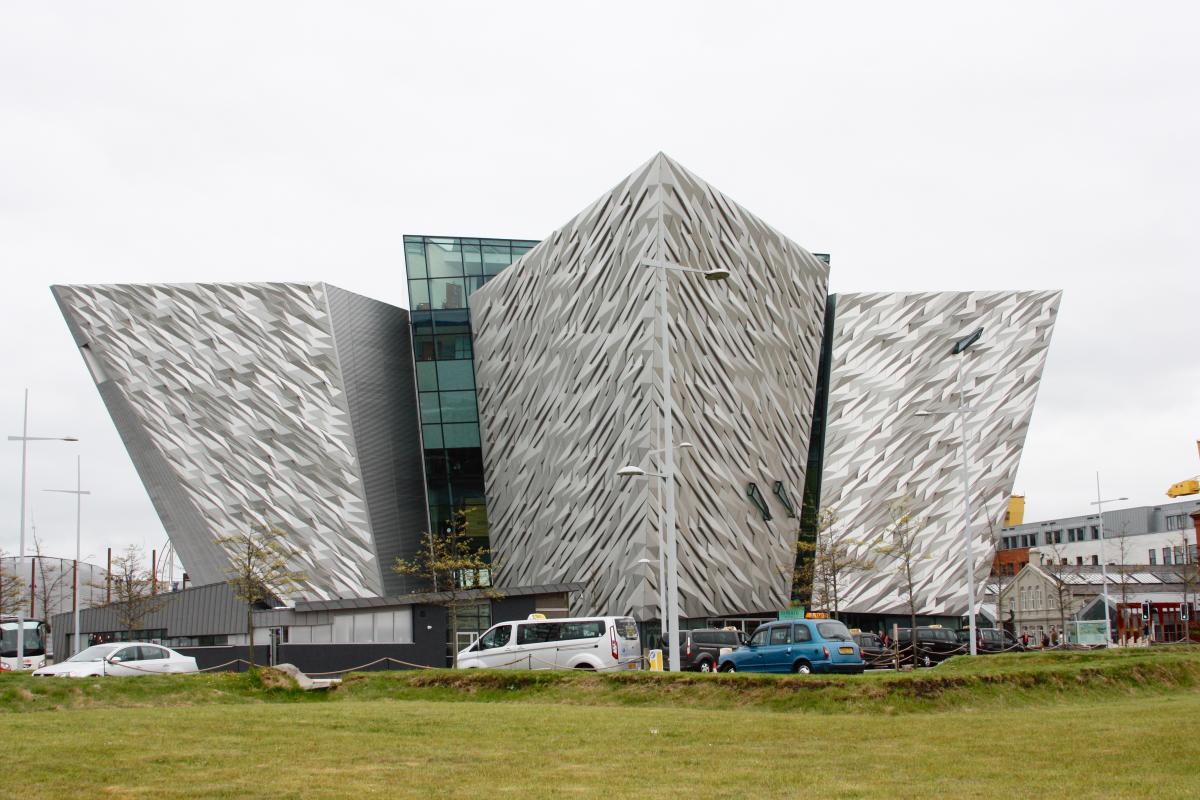 The Titanic building in Belfast is a well-known tourist attraction in Northern Ireland. But, tourists should also drive along the coast to enjoy the many other fascinating attractions such as the Giant's Causeway and Dunluce Castle. (Judy Enright photo)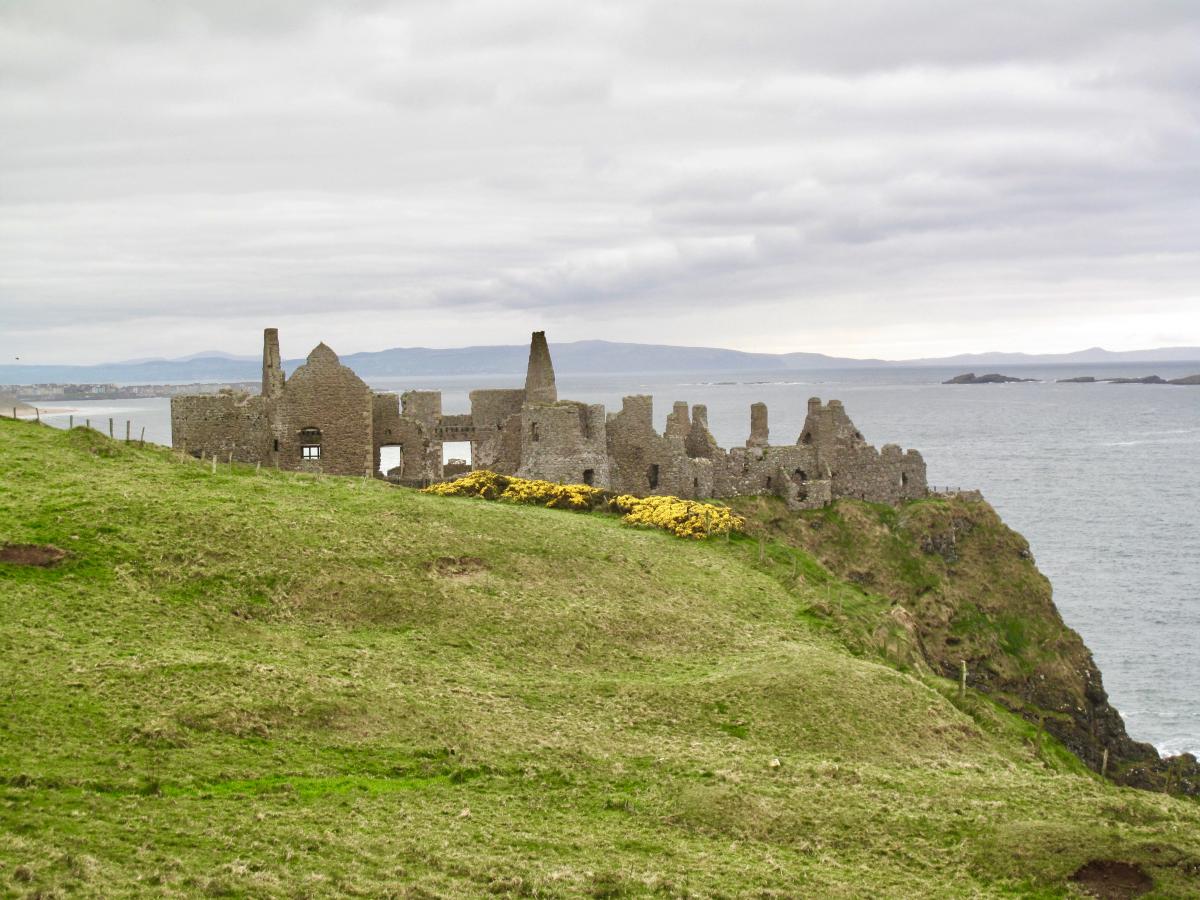 Ruins of Dunluce Castle on the Northern Ireland coast. (Judy Enright photo)
The city is served by two airports and today is a magnet for tourists largely because of Titanic Belfast, an attraction that opened in 2012 and has since won numerous awards and annually drawn as many as 800,000 visitors. The exhibit, a series of galleries, function rooms, and facilities on its six stories with 130,000 square feet of floor space, tells the story of the Titanic that hit an iceberg and sank in 1912 during its maiden voyage. Also highlighted there are the Titanic's sister ships, RMS Olympic and HMHS Brittanic.
As with all exhibits and attractions in this age of Covid, be sure to check before visiting since many are closed by order of the government – and that goes for attractions in Northern Ireland as well as the Republic. 
And, if you plan to visit this exhibit when it's safe to do so, plan to go first thing in the morning if you can. Titanic Belfast is so popular that by noon the day we went, people were six deep in front of wall plaques with photos and information about the history of the city and shipbuilding. It was not easy to get the full Titanic experience because of the crowds.
LONDONDERRY
Some call the second largest city in Northern Ireland by its official name of Londonderry while others refer to it as Derry. We read that this old walled city was granted a royal charter by King James I and gained the "London" prefix to reflect the funding of its construction by London's guilds.
The city straddles the banks of the River Foyle and is accessed by two road bridges and a footbridge. The district is administered by Derry City and Strabane District Council and includes the Londonderry Port (now known as Foyle Port) and the regional City of Derry airport. 
Because the city is close to the Co. Donegal border, the two have been closely linked for many centuries. In 2013, Derry was the inaugural UK City of Culture, having won that title in 2010. 
Both Derry and Belfast are well worth a visit when you're in the North. Both have great shopping, excellent restaurants, fascinating attractions, music/art, and comfortable accommodation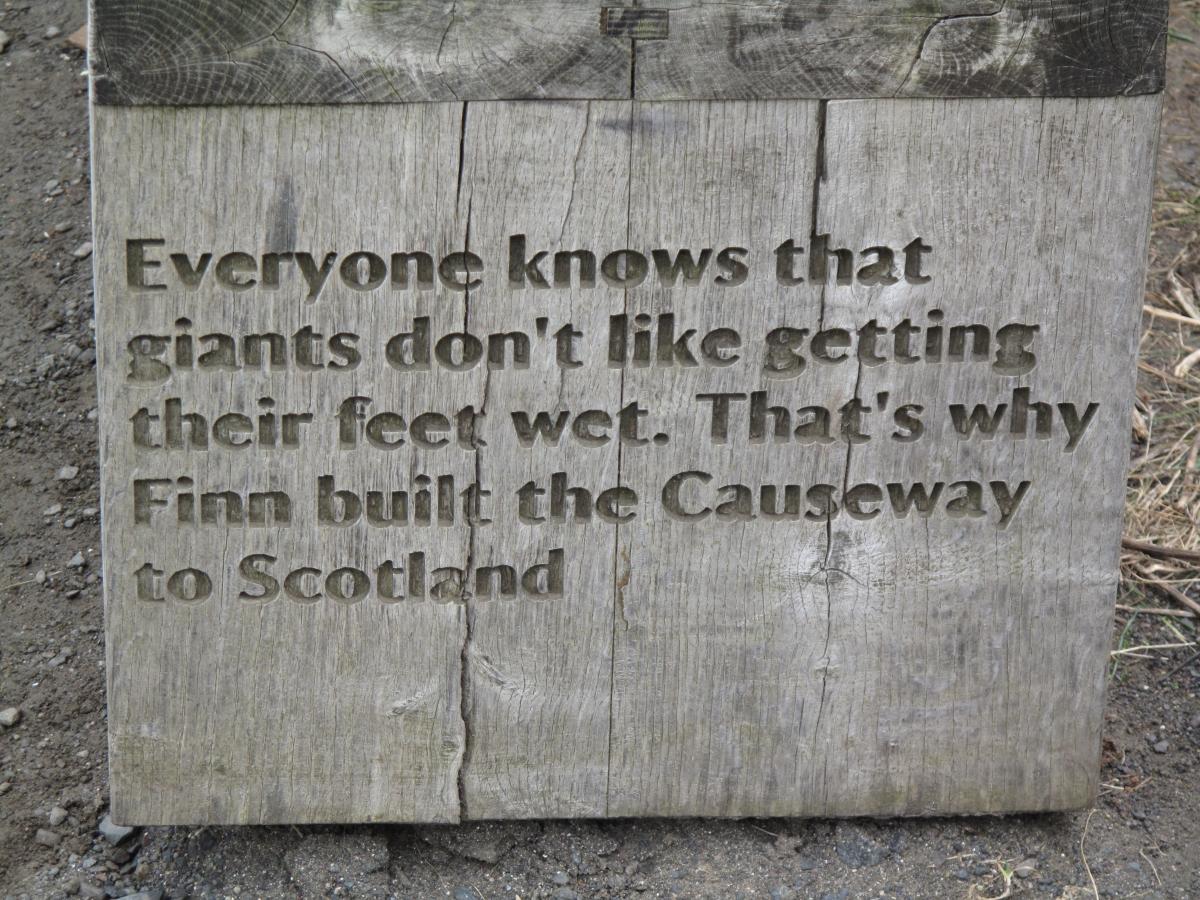 Before we leave the North, we want to be sure to remind our readers to travel along the coastline to take in the many splendors there, including the Giant's Causeway, Dunluce Castle, Ballintoy Harbor, Carnlough Bay, and many other scenic spots.
Legend about Dunluce Castle says part of the kitchen collapsed into the sea during a storm but a kitchen boy, who was sitting in a corner of that room, survived. What a lucky lad!
If you have the opportunity when you are next in Ireland, be sure to visit the North. You will not be disappointed.
TRAVELS
No matter when you visit Ireland, there is always something new and interesting to see and do. If you've been before, then you no doubt have favorite spots that were fun and are well worth another visit.
Enjoy Ireland whenever and wherever you go. For more information on events, accommodations, attractions and more visit: Ireland.com and northernireland.com