By Judy Enright, Special to BostonIrish
August 29, 2020
Brilliant yellow fields of rape seed color the Irish Midlands. (Judy Enright photo)
One more long, hot summer is in the books and now we can enjoy the cooler, shorter days of autumn.
FALL COLORS
Even though summer and lush gardens are just a memory, Ireland still boasts brilliant fall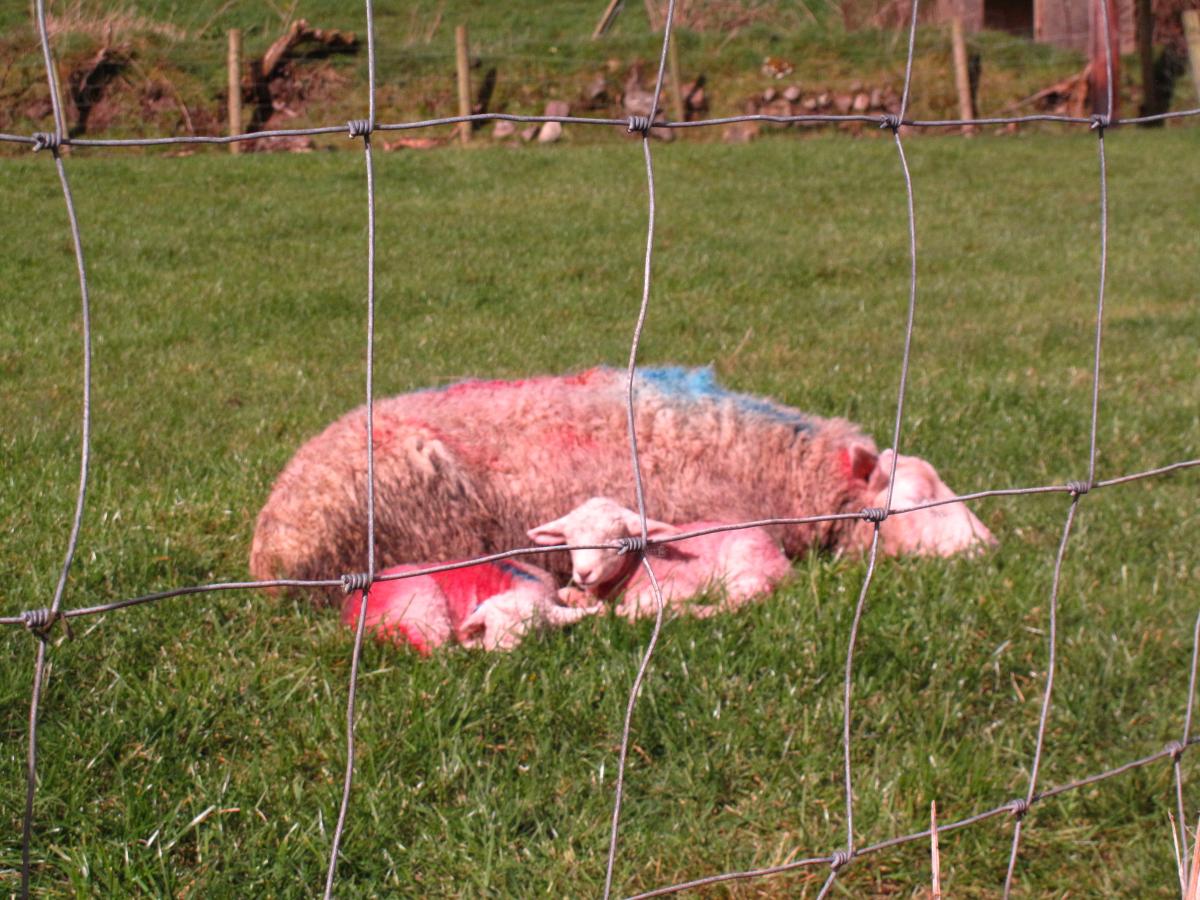 colors in bright orange montbretia flowers, ripening apples and trees that take on fall hues – not as brilliant as fall foliage in New England but colorful none-the-less. 
In Ireland's rocky Burren, you may still see some wild flowers growing between the rocks. Many of the Burren's flowers are classified as orchids and their colors during the year are in sharp contrast to the dull, grey, rocky landscape.
If autumn colors aren't enough to dazzle you, travel down to the Beara Peninsula where buildings are painted the most spectacular bright colors to vie with any flower anywhere.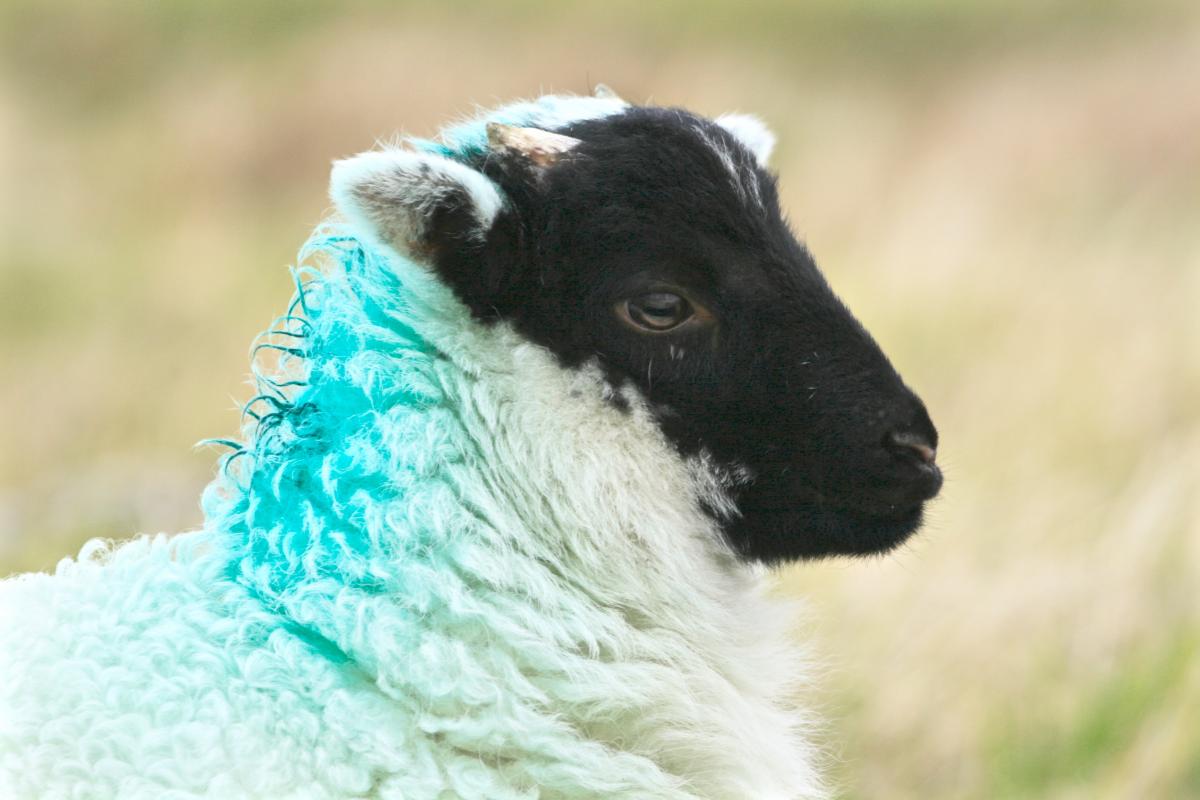 Sheep too carry out Ireland's bright color scheme. Farmers choose and register herd colors and also register where the colorful markings will be painted whether on the back or right shoulder or elsewhere. I saw sheep in Mayo once marked with funky purple and orange spots! It was quite a sight. The markings identify whose sheep are whose when numerous flocks are free ranging on Ireland's hills and in the valleys.
It's hard to travel around Ireland and be down and depressed. If you are, the brightness of the landscape, buildings and colorful sheep will surely cheer you up. Autumn is a lovely time to vacation in Ireland.
VAN MORRISON
Given how many young people idolize and hang on the words of musicians, it was disappointing to read that Irish rock star Van Morrison has denounced the alleged "pseudo science" around coronavirus. He is reportedly attempting to rally musicians in a campaign to restore live music concerts with full capacity audiences.
The 74-year-old Northern Irish singer has launched a campaign to "save live music" on his website, saying socially distanced gigs are not economically viable. "I call on my fellow singers, musicians, writers, producers, promoters and others in the industry to fight with me on this. Come forward, stand up, fight the pseudo-science and speak up," he reportedly said.
Morrison is due to play socially distanced gigs in England in September, but he said this did not signify agreement with restrictions to curb the pandemic, which has claimed more than 800,000 lives worldwide.
"This is not a sign of compliance or acceptance of the current state of affairs.," he is reported to have said. "This is to get my band up and running and out of the doldrums. This is also not the answer going forward. We need to be playing to full capacity audiences."
Nightclubs around Europe are closed but illegal raves are growing in popularity. Outdoor events for hundreds, or, in some cases, thousands, organized by social media and messaging apps are in full swing every weekend, causing headaches for police forces and stirring public debate and news media panic.
Tom Wingfield of the Liverpool School of Tropical Medicine was quoted in a story as saying there are no medical studies of coronavirus and outdoor parties, but a likely lack of social distancing poses risks for transmission. Throw in alcohol or drugs and the risks could be exacerbated, he said.
Honestly, it's a bit hard in my mind to justify putting your band members' doldrums ahead of the health and safety of the many members of the audience. I have to admit that I lost respect for Morrison and his ethics when I read that report.
GN MULRANNY PARK HOTEL
Ireland is blessed with a number of award-winning hotels and tops among them is one I mentioned briefly last month: the GN Mulranny Park Hotel in Mulranny, Co. Mayo, which has won numerous impressive citations. 
A historic former railway hotel, the magnificent building is situated just off the Great Western Greenway and commands a stunning view of Clew Bay, and, in the distance, Croagh Patrick.
And awards? There are so many that have been won under the leadership of General Manager Dermot Madigan that it's hard to know where to begin. 
Since we have to start somewhere, let's start with the outstanding dining room where Chef Chamila Manawatta has copped Best Chef in Mayo in Irish Restaurant Awards. Food served in the Nephin dining room is fresh, locally sourced, and absolutely top notch. A dinner there is a dinner to remember and the hotel (the only hotel on the Great Western Greenway) is always included in the Gourmet Greenway listing. When friends and I visit for Sunday brunch, the food is consistent and well-prepared and beautifully served.
Bedrooms at the Mulranny Park are spotless, bright and large, the staff is friendly and accommodating, and the hotel is family friendly. It is recommended by Georgina Campbell and included in John and Sally McKenna's "100 Best Places to stay in Ireland." As an added bonus, the location in Mulranny, one of many rugged and beautiful spots along the Wild Atlantic Way, is hard to beat.
   If you aren't staying for the night while you're in this area of Mayo, a meal at the GN Mulranny Park is highly recommended. 
Congratulations to Dermot Madigan and his staff for putting together a product that has won so many awards. 
IRELAND
Travel is restricted these days due to Covid-19, but do plan to enjoy Ireland's brilliant colors and award-winning hotels when we are all able to return.