By Maureen Forry-Sorrell, Associate Publisher
December 7, 2022
In the weeks leading up to my most recent visit to Ireland, my thoughts kept drifting to my mother, who passed away in 2004. Mum's parents hailed from County Mayo and County Leitrim and had resided in the states for several years before starting a family. 
Mum died when I was 25, not much older than she was when she lost her father. As with most deaths, my mother's and my grieving processes were fraught with complicated emotions that we had grappled with throughout our lives. While she was alive, her life and mine were intertwined in a way that was both comforting and infuriating in turn.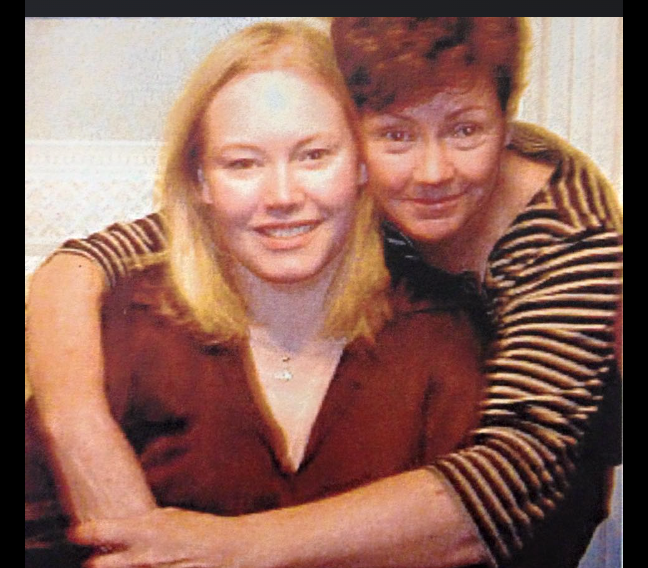 I had never been able to make peace with the loss of my mother, and in the years following her death, I struggled to regain my footing. I hated myself for not having been strong enough to have the hard discussions with her: the talks about the regrets that she and I both had; what life would be like for the family once she was gone; and minutiae like the stories behind the antiques she had collected with her own mother over the years. I was ashamed that I wasn't able to help give her closure at the end of her life. Although I was well into adulthood when she fell ill, I found myself wishing for an adult to tell me how to handle something as monumental as my mother's death.
One of my greatest sadnesses is that Mum never got the opportunity to meet my husband and children – or, rather, that those three only know her through the stories I share with them, stories that usually end with the phrase, "She would have loved you so much." Whether that means much to them, I'm not sure. But it means a lot to me.
As the family prepared for our trip, my mind wandered back to visits we made to Ireland when I was a child. I had found it funny that my mother's aunt, who had married Mum's youngest uncle, was only a few years older than my parents. They formed a bond almost immediately upon meeting, and subsequent visits by Aunt Claire Casey and our family cemented a wonderful kinship that tied our lives together despite the distance.
"Auntie" Claire made several trips to Boston, which were always eagerly awaited by Mum especially. She reminded Mum of her own mother, who passed away when I was a child. Claire's gentle demeanor and soft, lyrical way of speaking showcased a humorous and creative mind whose hands painted stunningly beautiful Irish landscapes, and whose words painted wonderful poems and stories in that particular way only the Irish can.
Some of Mum's most precious memories centered around trips to her favorite Cape Cod town, Brewster. She so enjoyed visiting the various shops filled with crafts made with seashells, sandglass, and lovingly carved music boxes. It was in one of those shops that she selected a memento to send to Claire in Sligo: a simple wooden music box that, when opened, plinked out the tones of "Olde Cape Cod." 
Winding roads that seem to beckon you
Miles of green beneath the skies of blue
Church bells chimin' on a Sunday morn'
Remind you of the town where you were born
The lyrics describing the beauty of Cape Cod can easily be mistaken for any of the endless songs and poetry written about Ireland. I can't know if the song was chosen by Mum specifically for that reason, or if, indeed, she even knew the words. But the similarities between the two lands, tied together through music, can't be denied.
As Mum progressed deep into the illness that would eventually take her from us, word reached us that Claire was planning a trip to Boston, a trip we knew was intended for saying "goodbye" to each other, though neither Mum nor any of our family acknowledged that. In the days leading up to her death, Mum softly spoke of her hope that she and Claire could once again make the trip back to Brewster. She slipped into near unconsciousness shortly afterwards, but when her Aunt arrived at her bedside, Mum smiled and let out a little whisper of joy.
A nurse by trade and spirit, Aunt Claire calmly, and in her best maternal way, helped usher Mum from this life into the next. She leaned over and lovingly whispered into Mum's ear, "It's okay to let go, Mary." She did so the following morning, surrounded by her husband and children. Claire's poise and understanding of the gravity and beauty of that moment filled me with gratitude, but also a sense of awe.
So, as we prepared to travel to Mum's ancestral homeland, my dearest hope was that Claire would indulge me by recalling that day with me. I hoped that connecting our hearts together through that bittersweet memory would help with my healing process, now 18 years in the making.
So it was that in early October of this year, I was delighted to find myself, my husband, and our children with Claire in her warm Sligo kitchen, along with my cousin Grainne, one of Claire's grown children. Conversation soon, as I'd hoped it would, turned to the time of Mum's death. Surreally, as we talked and recounted those hours, my eyes landed on Grainne, whose resemblance to my mother was suddenly so real – her humor, her smile, her gentle and graceful feminine features. The genetic similarities were stunning.
During our visit, Grainne recounted a funeral she had recently attended, where the eulogist spoke of the curious practice of documenting a life by noting the date of birth and the date of death. The part that matters, she said, was in the  "dash" between the numbers, where the living happened. Isn't it funny that those experiences, the love, the heartbreak, the joy, the grief, the healing, the music- are all crammed together into a simple, single dash.
Claire brought out the music box Mum had given her, and recounted the following story: After arriving home from her sad trip to Boston, the music box suddenly, without manipulation, began playing "Old Cape Cod" in her sitting room. Claire said that that she had debated telling me that story, worried that it would sadden me. Quite the contrary. 
I held the box, turned the key, and listened to the tune while taking in the scene in front of me: There were my beloved aunt, her beautiful daughter who looked so like my mother, my husband, and our darling children. I sat engrossed in the spiritual musicality of the moment. Finally, after 18 years, I felt my mother's spirit, and she was there with us, happy and at peace. 
This is my note of gratitude to Ireland, Claire, and my eulogy to you, Mum, Mary Casey Forry, 1944-2004.