By Sean Smith, BostonIrish Contributor
June 1, 2023
Nathan Carter has recorded seven No. 1 albums in Ireland, and his 2012 cover of "Wagon Wheel" won the RTÉ Irish Country Music Award for Ireland's All-Time Favourite Country Song (he also won Live Act of the Year honors). 
Reviving a tradition of summertime musical extravaganzas, the Irish Cultural Centre of Greater Boston in Canton will present "Sounds of Summer" on June 17, with several hours of entertainment from three acts that have longstanding ties with the center:
•Nathan Carter, one of Ireland's most prominent Irish folk and country singers.
•Chloë Agnew, formerly of Celtic Woman, in her new collaboration with singer-songwriter Brian McGrane as The Brave Collide.
  •Boston-based band Devri, with a crowd-pleasing multi-genre repertoire and stage presence.
Gates open at 3:30 p.m. for the outdoor event, which also will feature an onsite bar and concession areas, as well as plenty of room for dancing. 
The ICC campus has an extensive history of major warm-weather Irish music happenings, going back to 2004 when it became the site for the three-day Irish festival formerly held at Stonehill College. Over the years, the event underwent several incarnations and formats – including as the ICONS Festival and the Boston Irish Festival – but always included a mix of local acts alongside others from Ireland and elsewhere. As was the case well beyond Canton, the pandemic put a halt to the festival.
Organizers see "Sounds of Summer" as the ideal way to restart engines and rebuild momentum for a big community summer event.
"The center, what with its nice green, open spaces and great facilities, has always been a place people love to come to for entertainment and socializing," says ICC Cultural and Marketing Manager Aoife Griffin. "'Sounds of Summer' will offer all that as it features two internationally renowned artists in Nathan and Chloë who have both formed a deep connection with the ICC and its audience; in fact, this will be Nathan's only Boston-area appearance this year.
"But the ICC has always been committed to local musicians, and supporting those who have supported us all along, so we're delighted to have Devri perform at 'Sounds of Summer' as well."
Carter, born in Liverpool to parents from Newry, started out playing with the Liverpool Ceili Band as a pianist and accordionist and became an All-Ireland accordion and singing champion. But thanks in part to his grandmother's fondness for records by the likes of Willie Nelson, Patsy Cline, and Buck Owens, among others, Carter found himself becoming more interested in singing country. He has gone on to record seven No. 1 albums in Ireland, and his 2012 cover of "Wagon Wheel" won the RTÉ Irish Country Music Award for Ireland's All-Time Favourite Country Song (he also won Live Act of the Year honors). 
Carter has hosted his own TV series on RTÉ, been featured on a PBS special, and has four live DVDs to his credit. Late last year, he released his latest album, "The Morning After," which sees him continuing to pen his own compositions, among them the title track (the video of which guest stars country artist Philomena Begley); the recording also includes duets with Claudia Buckley and the band Ceol, a cover of Robbie O'Connell's "Keg of Brandy," a live version of "How Great Thou Art," and a Conway Twitty medley. 
He also has frequently collaborated with Agnew, including for some of their Boston-area appearances.
Agnew had already rel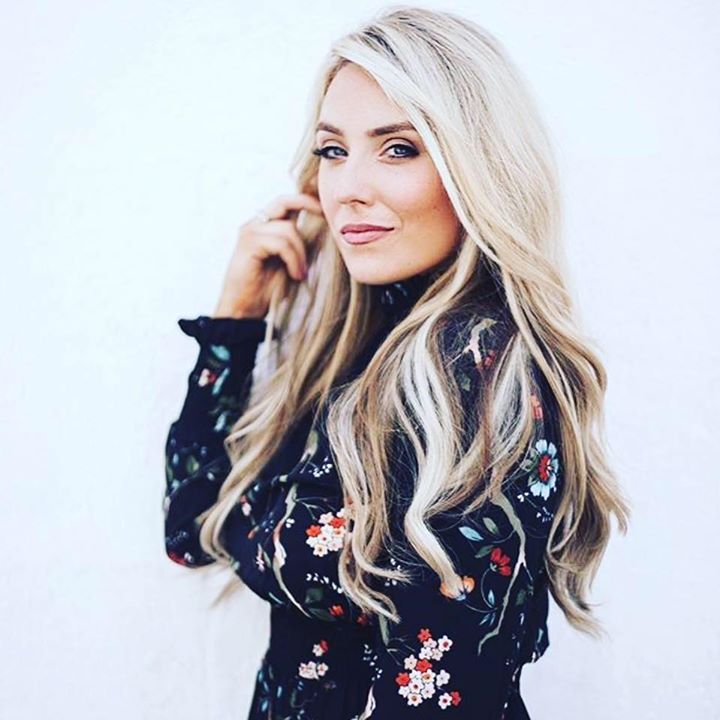 eased two recordings – and helped raise money for the Afghan Children's Charity Fund by participating in the "This Holy Christmas Night" album project – when she joined Celtic Woman at age 14. Even while performing with the ensemble, she recorded two more albums and earned Female Vocalist of the Year honors at the 2012 Irish Music Awards. In recent years, Agnew has turned to songwriting, and in 2018 issued a five-track EP, "The Thing About You," which included four original songs.
In 2017, she began working with Brian McGrane, who had been pianist and backing vocalist for Celtic Woman. Like Agnew, McGrane was active in music at an early age, leading his church choir at age seven and starting his own rock band at age 12; in addition, he has worked on the production as well as the performance side. Agnew and McGrane released a series of covers of popular songs on YouTube, notably Coldplay's "Everglow," that were well received, and in 2021 they released an original track, "Somebody Just Like You."
Devri (Declan Houton, vocals, guitar, mandolin; Larry Flint, vocals, bass, guitar; Chuck Parrish, guitar; Steve O'Callaghan, drums, percussion) plays plenty of Irish classics and covers of The Pogues, Dubliners, and Wolfe Tones, but is equally fond of crossing over to the likes of The Beatles, Johnny Cash, and Snow Patrol, among others. Devri also has a long history of supporting charitable causes, notably Lucy's Love Bus, an organization providing support for children with cancer and life-threatening illnesses and their families. Their many gigs have included a tribute to Mary Walsh, the mother of now-former Boston Mayor Marty Walsh, in support of the Irish Pastoral Centre. 
For more about "Sounds of Summer" and other Irish Cultural Centre of Greater Boston events and activities, see irishculture.org