By R.J. Donovan, Special to the BIR
December 9, 2022
With a crispness in the air and the anticipation of Santa's arrival, there's plenty of holiday entertainment onstage throughout Greater Boston this month. Keep in mind, theater tickets provide an excellent opportunity for an early Christmas gift.
We Three Kings: An Irish Tenors Christmas
Dec. 7, Hanover Theatre
The Godfathers of Irish repertoire return with a celebration based on their best-selling holiday album of gems.  Touring since 1998, the Tenors powerful vocal line-up includes Anthony Kearns, Ronan Tynan, and Declan Kelly. (thehanovertheatre.org/)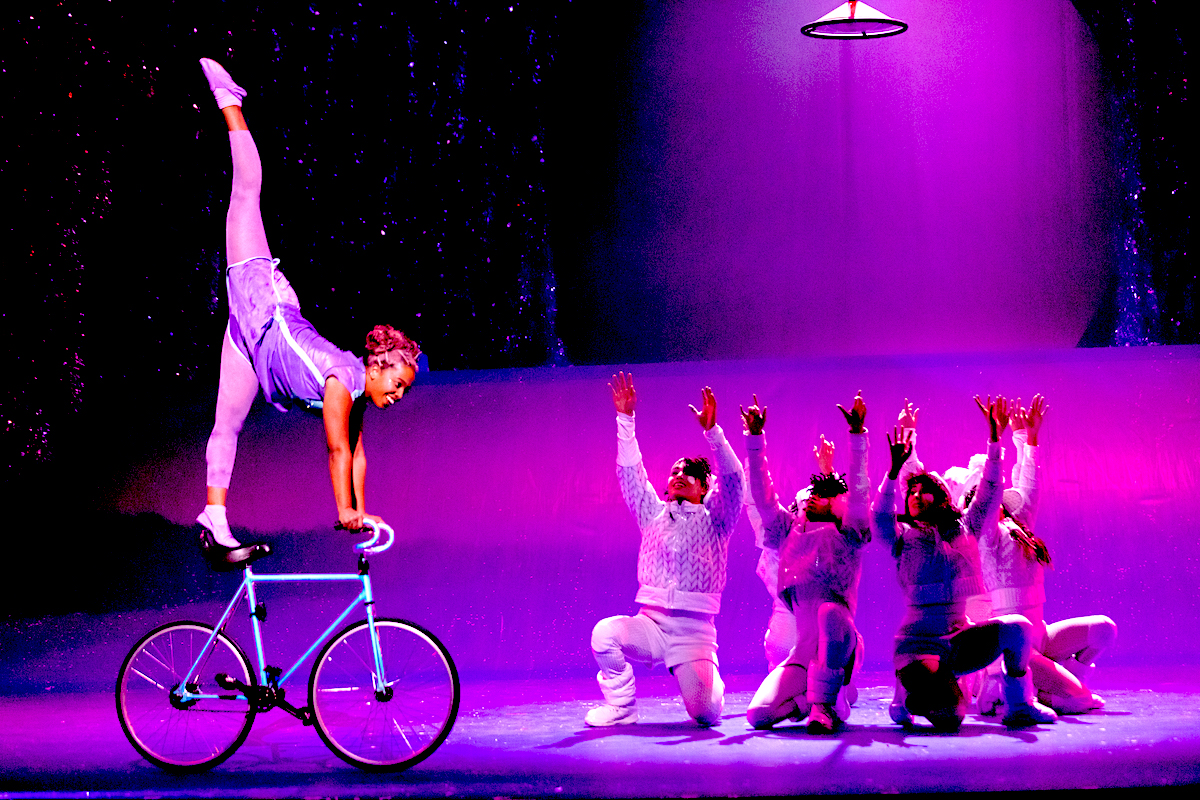 Photo by Kyle Flubacker, MSG Entertainment
"'Twas the Night Before..." from Cirque du Soleil
Through Dec. 11, Wang Theatre
Cirque de Soleil offers an exuberant, acrobatic spin on the beloved Christmas classic. Join Isabella, a curious girl jaded by the craze surrounding Christmas, as she's whisked away to an upside-down, inside-out world where she meets the colorful characters from Clement Moore's landmark poem. This marks Cirque's first-ever Christmas show. Discover what happened right before Santa came down the chimney!  (bochcenter.org)
Christmastime 2022
Through Dec. 11, Reagle Music Theatre
Deck and halls and haul out the holly, 'cuz Reagle returns with its annual yuletide extravaganza of singing, dancing and jingle bell joy.  (reaglemusictheatre.org)
Christmas with the Back Bay Ringers
Through Dec. 11, multiple venues
Back Bay Ringers, an advanced community handbell ensemble founded in 2003, has developed a solid reputation for excellence. From Bach to "Blue Christmas," this season's holiday concerts feature both classical and contemporary favorites brought to life on a sparkling array of handbells, chimes, percussion and of course, sleigh bells (…hear them ring?).  (backbayringers.org)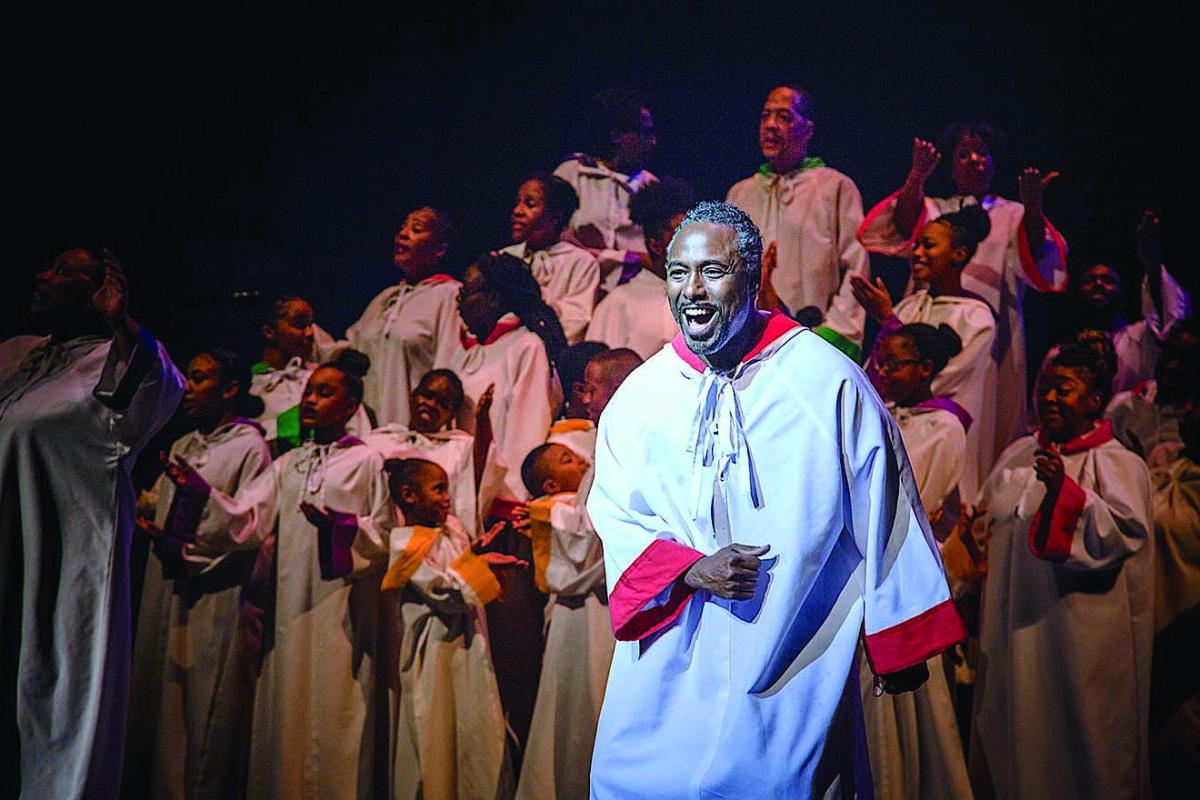 Black Nativity
Through Dec. 18, Paramount Center 
With glory to the newborn King, Black Nativity retells the Nativity story with jubilant music, dramatic dance, black vernacular, and Biblical narrative. Traditional Christmas carols are sung in gospel style, with a few songs created just for the show. Written by Langston Hughes, the show was first presented off-Broadway in 1961 and has been joyously performed annually in Boston since 1970. (blacknativity.org)
Joyful & Triumphant & Gay, Boston Gay Men's Chorus
Through Dec. 18, Jordan Hall
The BGMC returns with its first in-person holiday show since 2019.  Founded in 1982, the 200+ voice ensemble is celebrated for its outstanding musicianship, creative programming, groundbreaking community outreach, and an innovative educational program.  Having delighted audiences from Carnegie Hall to Johannesburg, South Africa, the BGMC offers a holiday show blending beloved Christmas carols and festive favorites with modern classics.  It's the most wonderful time of the year!  (bgmc.org)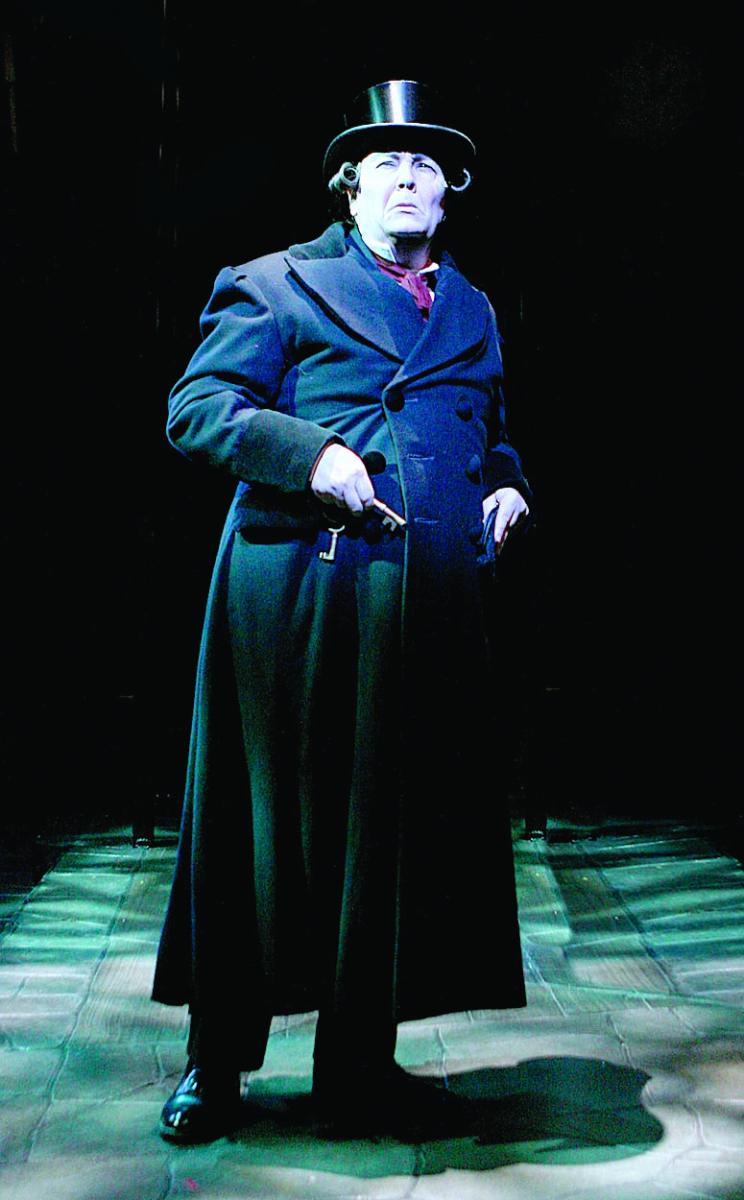 "A Christmas Carol"
Through Dec. 23, North Shore Music Theatre
One of New England's brightest holiday traditions celebrates its 31st season. Based on the timeless Dickens tale, this musical ghost story is an original adaptation by former NSMT Artistic Director Jon Kimbell and his staff. We follow miserly Ebenezer Scrooge (played by David Coffee for his 28th season) through a series of strange and magical journeys, where he ultimately discovers the true spirit of the holiday season. Featuring dazzling special effects, colorful costumes, and both traditional and original songs, this award-winning production has been seen by more than one million people since its debut in 1989. God bless us, every one! (nsmt.org)
Midwinter Revels
Dec. 16 – 28, Sanders Theatre
Every December, the Cambridge Revels community gathers in Harvard University's historic Sanders Theatre to celebrate the solstice through the traditional songs, dances, and stories of cultures from around the world.  The show is different each year. For this production, the time is Christmas Eve in the 1920s. The setting is Ellis Island. A delay in the processing means that a number of immigrant families from Ireland, Russia, and Germany must spend some extended time together. The Irish and Old-World Jewish families have their differences, but through the curiosity of their children and the insights of the Mexican nurses charged with their care, they celebrate their rite of passage through music, song and story.  Joyful, all ye nations, rise! (revels.org)
"Urban Nutcracker"
Dec. 17 – 23, Shubert Theatre
For a modern spin on "The Nutcracker," let your heart be light with Tony Williams's inclusive celebration of multi-cultural Boston. Strains of Duke Ellington dovetail with the buzz of neon driven by the heartbeat of Tchaikovsky. This is a fusion of modern, multicultural, and classical dance; an organic interpretation brought about by a unifying of cultures. Ballet, urban tap, hip hop, swing, flamenco, step, and jazz swirl into something special.  (urbannutcracker.com)
WBUR's "A Christmas Carol"
Dec. 20, Omni Parker House
Charles Dickens began his first American reading tour of "A Christmas Carol" in Boston on Dec. 2, 1867.  Since 2002, WBUR has hosted its own reading of the timeless holiday tale. WBUR hosts and reporters Meghna Chakrabarti, Tiziana Dearng, Jack Lepiarz, Darryl Murphy, and Robin Young will bring the tale to life. This year's performance benefits Rosie's Place.  With music from Syncopation, a mixed vocal jazz quartet, the evening will be merry and bright.  (rosiesplace.org/WBURs-A-Christmas-Carol)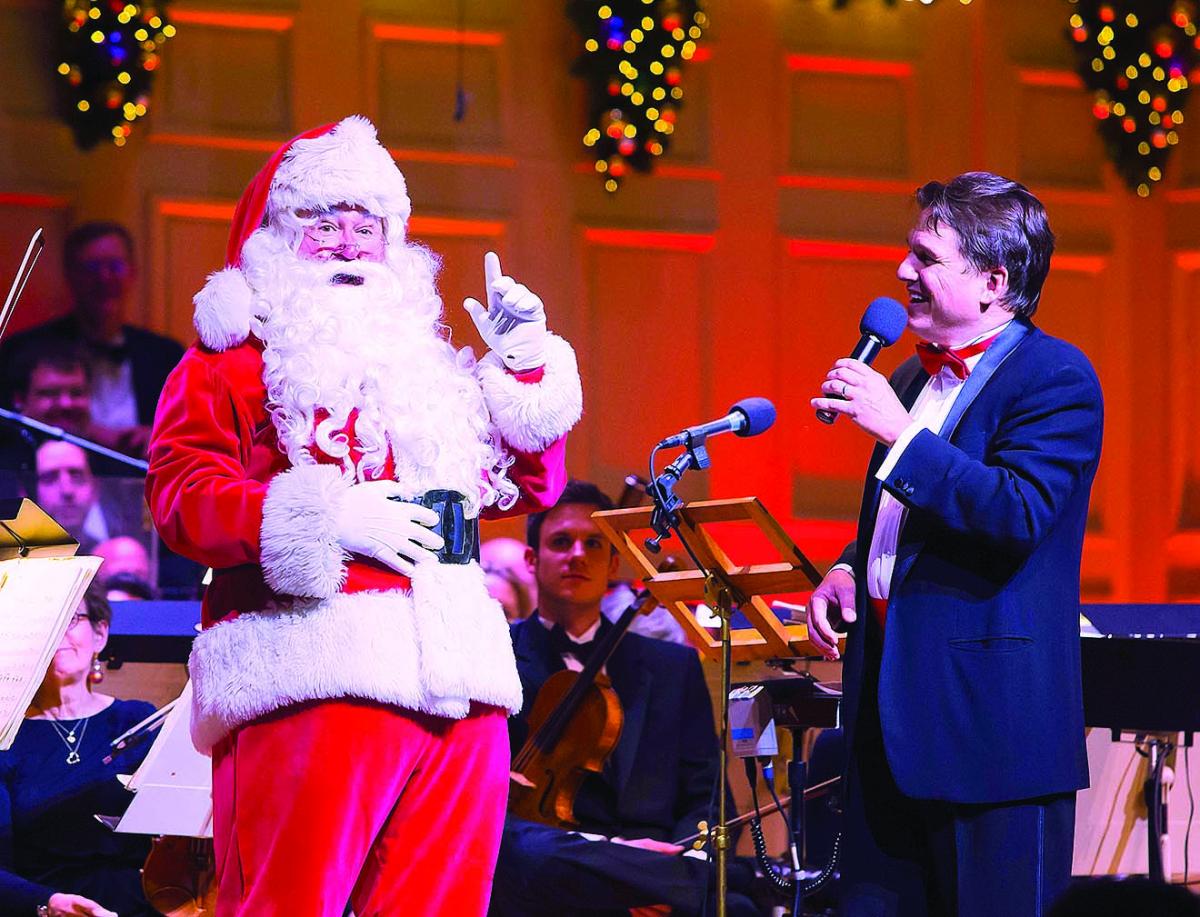 Holiday Pops
Through Dec. 24, Symphony Hall
Holiday Pops is one of Boston's most enduring Christmas traditions.  The glittering 2022 season, under the direction of Keith Lockhart, offers 34 concerts featuring the Boston Pops Orchestra and Tanglewood Festival Chorus (led by James Burton). Expect holiday favorites, new arrangements of seasonal classics, and visit with Santa.  From Leroy Anderson's "Sleigh Ride" to the annual presentation of "'Twas the Night Before Christmas," it's Christmas time in the city.  (bso.org)
Boston Ballet's "The Nutcracker"
Through December 31, Boston Opera House
All is calm, all is bright as world-class Boston Ballet presents the return of Mikko Nissinen's "The Nutcracker." The story follows the wondrous journey of young Clara, who receives a nutcracker as a gift at her family's Christmas Eve party. That night, her nutcracker is magically revealed as a handsome prince who leads her through an enchanted forest and on to the Nutcracker Prince's Kingdom. The majestic, critically acclaimed production is filled with dancing mice, tin soldiers, a gentle snowstorm, a visit to the delectable Land of Sweets and, yes, a magical Christmas tree that grows right before your eyes. (bostonballet.org)
(Covid safety precautions may vary by venue.)
See related story – A Christmas Celtic Sojourn.