By Sean Smith, BostonIrish Contributor
November 25, 2022
Despite serious health issues, Brian O'Donovan plans to be on stage (and in his accustomed chair) for "A Christmas Celtic Sojourn."
Photo by Matthew Muise
This is a year unlike any other for "A Christmas Celtic Sojourn."
The 2022 edition marks the 20th anniversary of the popular holiday stage production, which features music, dance, and storytelling from Irish, Scottish, other Celtic – and occasionally non-Celtic – traditions. Irish singer-songwriter Karan Casey returns to the line-up as a featured performer for the first time in 15 years, while Seamus Egan (banjo, mandolin, whistle, guitar) and Maeve Gilchrist (harp) once again fill their valuable roles as co-music directors as well as members of the show's instrumental ensemble. 
 "Christmas Celtic Sojourn" will be live in person at the Zeiterion Theatre in New Bedford (Dec. 10), Hanover Theatre in Worcester (Dec. 12), Shalin Liu Performance Center in Rockport (Dec. 13) and Boston's Cutler Majestic Theatre (Dec. 16-18). In addition, the show will present live virtual performances from Dec. 20 to Dec. 25, with on-demand streams available from Dec. 26 to Jan. 2. 
But there is also an unavoidable poignancy to "A Christmas Celtic Sojourn" this year: In October, the show's creator and host, long-time WGBH broadcaster Brian O'Donovan, revealed he has glioblastoma, an aggressive form of brain cancer. 
Interviewed recently, O'Donovan says he plans to be involved in as much of the show as possible, including on stage, where he introduces and interacts with various performers, reads holiday-themed poetry and prose, and encourages the audience to sing along and, generally, to get into the spirit of things. 
Carrying on as if nothing were happening doesn't seem an appropriate course to follow for "Sojourn," but neither does making his situation the focus of this year's show, says O'Donovan. 
"We're looking at someplace in the middle. This is our 20th anniversary; that is a big deal and something very much worth celebrating. But 'A Christmas Celtic Sojourn' is very much a family show, one that brings us together during a special time of year and allows us to think on our lives – the joys and pleasures, certainly, and also the challenges we face."
O'Donovan praises the team behind "Sojourn," including producer/director Jenna Worden as well as Egan and Gilchrist: "I am confident they will step up in whatever way is needed. As for me, I plan to be on stage similar to the way it's always been – but with perhaps a certain extra meaningfulness."
In any event, as always, O'Donovan prefers attention be given to the "Sojourn" performers, who this year also include newcomers Lily Henley (vocals, guitar, fiddle), Duncan Wickel (guitar, fiddle, cello) and Nadje Noordhuis (trumpet), as well as veterans Chico Huff (bass), Yann Falquet (guitar), Owen Marshall (bouzouki, harmonium), Jenna Moynihan (fiddle) and Joey Abarta (uilleann pipes); in addition to serving as director of dance for the show, Ashley Smith-Wallace will be a featured dancer along with Joe Harrison.
Casey's "Sojourn" homecoming is a welcome one indeed, says O'Donovan, offering an opportunity to appreciate the full flowering of her talent and creativity. Hailed as one of Ireland's finest traditional singers at the time she appeared in the 2007 show, Casey has since gone on to become a multifaceted songwriter, whether mining deep emotions from life experiences or bringing long-neglected aspects of Irish history to the forefront. She has also explored new modes of performance through accompanying herself on piano and branching out into spoken word and theater – her play "I Walked Into My Head" was staged last year at the Kilkenny Arts Festival.   
 "Karan never stops growing, never stops communicating with the world in dynamic ways, whether through performing, researching, writing – we are so fortunate to have her with us," says O'Donovan.
The addition of Henley and Wickel – who perform as a duo but have thrived in solo ventures and other collaborations as well – to the "Christmas Celtic Sojourn" roster, meanwhile, represents another broadening of the show's cultural outlook, which during its history has gone beyond the usual concept of "Celtic" to incorporate music from Scandinavian and Quebecois traditions. Henley draws on the Sephardic as well as American and Celtic folk traditions for her compelling, passionate sound; Wickel's fiddling stretches across classical, folk and thoroughly modern styles, which has led him to stints with an array of performers ranging from Karan Casey and John Doyle to Parliament Funkadelic and even the Stephen Colbert Show's Stay Human Band.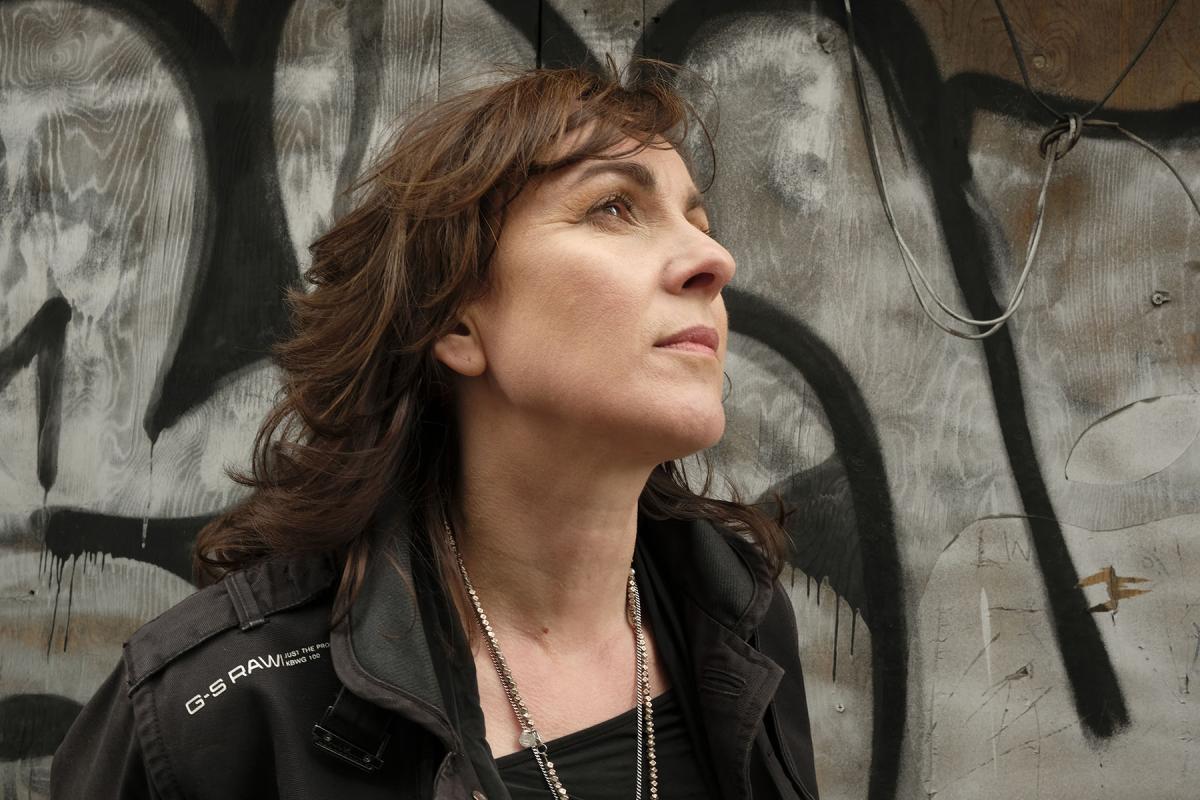 Karan Casey will be back with "A Christmas Celtic Sojourn" this year.
"A lot of 'Christmas Celtic Sojourn' is emphasizing family values and customs, and gathering in festive times of the year. Lily, with her exploration of Sephardic music, takes this to a new dimension," says O'Donovan. "She and Duncan – who really underscores the link between traditional and contemporary – played at our Rockport Celtic Festival this past summer and made quite an impression. They'll certainly do the same for 'Christmas Celtic Sojourn.'"
Brass has a venerable history in holiday music, and that's where Noordhuis – O'Donovan credits Gilchrist for bringing her into the "Sojourn" fold – will come in for this year's show. The Australian-born, New York City-based Noordhuis, who teaches at Berklee College of Music, carries classical, jazz, and world music influences in her trumpet playing; a critic described her as "one of the most compelling voices to emerge on her instrument in recent years."
Throughout its history, "A Christmas Celtic Sojourn" has had numerous musicians who make regular, if not necessarily consecutive appearances on the show. The combination of Huff, Falquet, Marshall, Moynihan, and Abarta, says O'Donovan, constitutes a solid core that can play together in a variety of combinations, or as soloists.
"What's great to see is how a musician finds his or her groove here," says O'Donovan. "I think of Owen Marshall, for instance, and his ability to play solo as well as an accompanist, and the stage presence he has. Plus, he plays the harmonium, which has an old-fashioned, 'churchy' sound to it – that fits in perfectly for what we're doing."
O'Donovan, meanwhile, is pleased to see Smith-Wallace – a Boston-area native who first performed in "Sojourn" three years ago – settling comfortably into a leadership role as director of dance. He notes that Smith-Wallace has put together an impressive track record in musical theater, which enhances her credentials as a top-notch Irish dancer.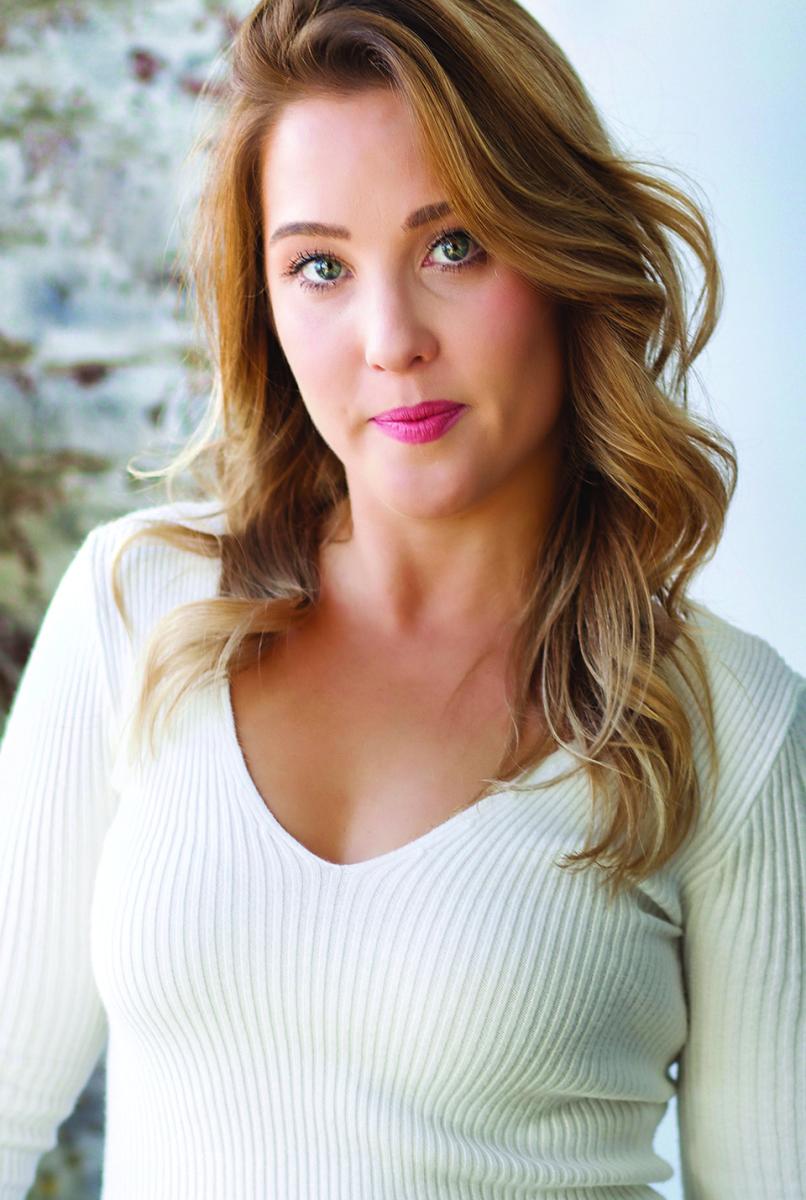 Boston-area native Ashley Smith-Wallace is the featured dancer and dance director for "A Christmas Celtic Sojourn."
"Ashley has a great knowledge and insight into the dance world, Irish and beyond," says O'Donovan, "and that is a tremendous asset to the show."
O'Donovan hints at the possibility of cameo appearances by performers from past editions of "Christmas Celtic Sojourn" to recreate some much-treasured moments down through the years – and there have been quite of few of them, according to conversations and correspondence he has enjoyed with the show's many fans.
"The community – and by now I think it's fair to call it the 'Christmas Celtic Sojourn community' – has been extraordinarily supportive and positive, especially during the pandemic, when we had to go to a full virtual format," he says. "It's not just a show, but has become something of a public trust that people feel invested in. We feel not only a desire to put on 'Sojourn,' but as if it was a requirement.
"When we started, we expected to do just a single performance each year – for however many years it might go. But the emails and other feedback we got, with so many folks telling us that 'Sojourn' is 'the family tradition' for the holiday season, convinced us we couldn't just do one staging; we had to do multiple performances, not only in the Boston area, but other venues in Massachusetts and even elsewhere. People have told us that, whatever new things we might try out, they also appreciate the consistency in the show; the poetry, for example, has become a familiar and much-loved feature. That's all made us feel good about the work we do."
For full details and tickets for "A Christmas Celtic Sojourn," go to christmasceltic.com