By Sean Smith
February 6, 2020
Altan comes to the Somerville Theater this month.
Short month, big calendar. That's how it looks for Irish/Celtic-related events in Greater Boston and Eastern Massachusetts for February, with concerts by renowned international performers Altan and Eileen Ivers and emerging acts such as Ye Vagabonds and JigJam on tap, plus – of course – plenty of local talent.
•Altan, still going strong after more than 30 years, comes to the Somerville Theater on Feb. 28 at 8 p.m., as part of the Global Arts Live series. Mairéad Ní Mhaonaigh (fiddle, vocals), Martin Tourish (accordion), Ciarán Curran (bouzouki), and guitarists Mark Kelly and Dáithí Sproule continue to mine the richness of the Donegal tradition while making connections to music of other cultures and genres. The band's most recent album, "The Gap of Dreams" (2018), celebrates its birthplace and the valuable role of music, songs, dance, and stories played in helping past generations cope with the demands of rural life, as well as famine, conflict and emigration. Tickets available through globalartslive.org.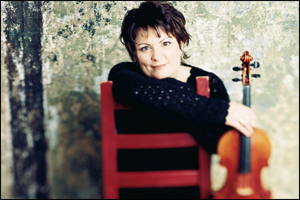 •Eileen Ivers, whose own ventures in bringing the Irish fiddle tradition into the world music domain have earned her a Grammy Award and Emmy nomination, will perform with her newest band, Universal Roots, at the City Winery in Boston on Feb. 23 at 7 p.m. A co-founder of Cherish the Ladies and the featured fiddler in the original "Riverdance" production, Ivers has long taken inspiration from the music she heard on and around the streets of her native New York City, including African, Latin, jazz, and rock. Adding mandolin, banjo, bodhran and live looping to her trademark fiddle, Ivers will be joined by Matt Mancuso (lead vocals, guitar, trumpet, fiddle), Buddy Connolly (button accordion, whistles, piano, vocals), Lindsey Horner (upright and electric bass, baritone sax, vocals) and Dave Barckow (lead vocals, percussion, guitar). Tickets, details at citywinery.com/boston/tickets.html.
• Early in the month, The Burren Backroom series hosted a band that has established themselves as in the vanguard of Irish music's new wave of young performers. On Feb. 5, A sold-out audience heard Ye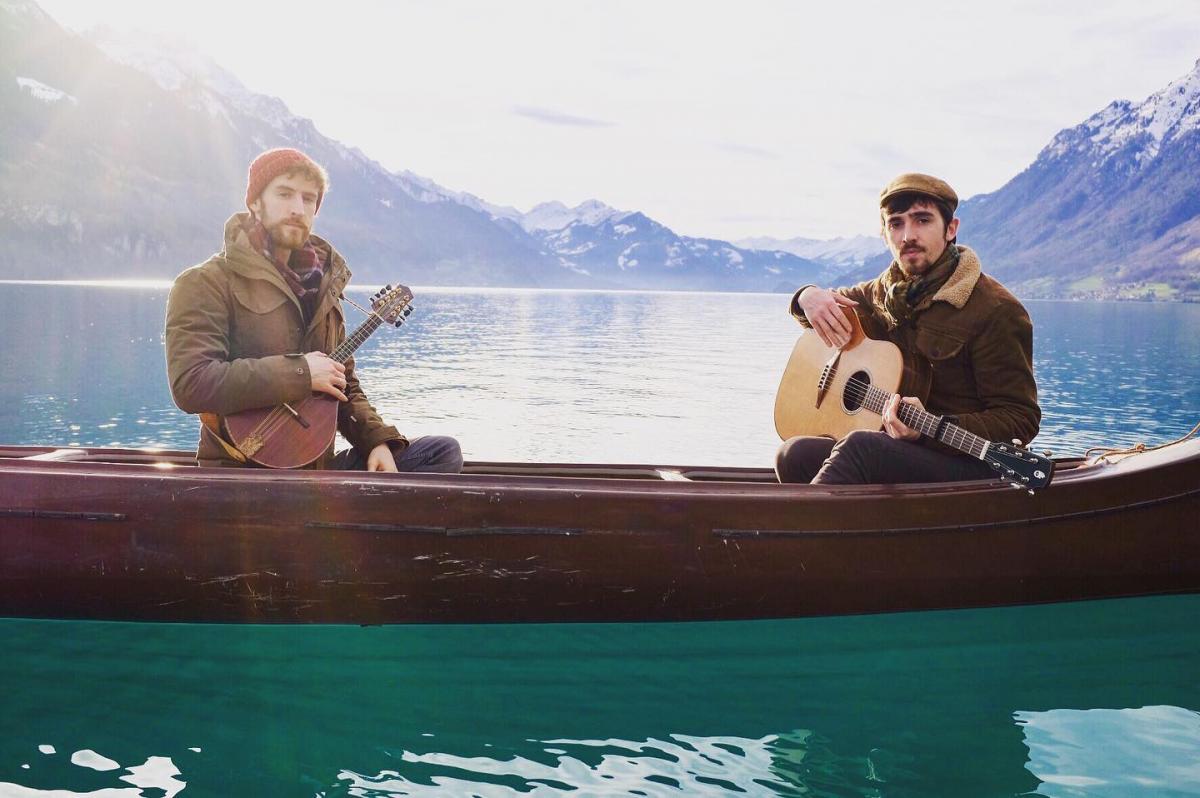 Vagabonds, the duo of brothers Brían and Diarmuid Mac Gloinn from Carlow, near Dublin, who accompany themselves on guitar, bouzouki, fiddle and mandolin. Although associated with the edgy, raw, populist sound championed by the likes of Lankum and Lisa O'Neill, Ye Vagabonds have been described as having a subtler, more rural take on folk music (both traditional and contemporary, including their own material). Their second album, "The Hare's Lament," is all traditional songs in both English and Gaelic, including one taken from an archival recording of their late grandfather – whom they never met.
Irish-bluegrass-American fusion quartet JigJam will be in the Backroom on Feb. 26 at 7:30 p.m. Its members – Jamie McKeogh, Cathal Guinan, Daithi Melia, and Gavin Strappe – have considerable traditional Irish credentials, having collectively earned more than 20 All-Ireland titles at Fleadh Cheoil competitions. To this they add an appealing blend of bluegrass and Americana styles and a lively stage presence, not to mention dapper wardrobes – a combination that, along with their two albums, has brought them acclaim well beyond Ireland.
For tickets and other information on Burren Backroom events, go to burren.com/music.html.
•A religious/historical take on Irish music is the subject of a Boston College Gaelic Roots series event on Feb. 20: Helen Phelan, a professor of arts practice at the Irish World Academy of Music and Dance, will present "Full of Miracles from Childhood: Miracles in the Liturgies and Lives of Irish Medieval Saints," at 6:30 p.m. in Connolly House (300 Hammond Street) on BC's Chestnut Hill Campus. Phelan will discuss the signs and miracles in the lives of Irish medieval saints – including Patrick, Brigid, Columcille, Brendan, and Columbanus – through two primary sources: the lives of saints, particularly from the 15th-century "Book of Lismore," and medieval liturgical chants, including from notated offices and other Irish liturgical sources. Her talk includes sung examples of medieval Irish chant and concludes with a discussion of contemporary rituals, tracing their inspiration to these signs and wonders. The event is free and open to the public; see bc.edu/irish.
•This month's schedule at Club Passim in Harvard Square includes "And Friends": Jenna Moynihan's Variety Hour, on Feb. 8 at 8 p.m., with Boston-area resident Jenna Moynihan, whose fiddle style is rooted in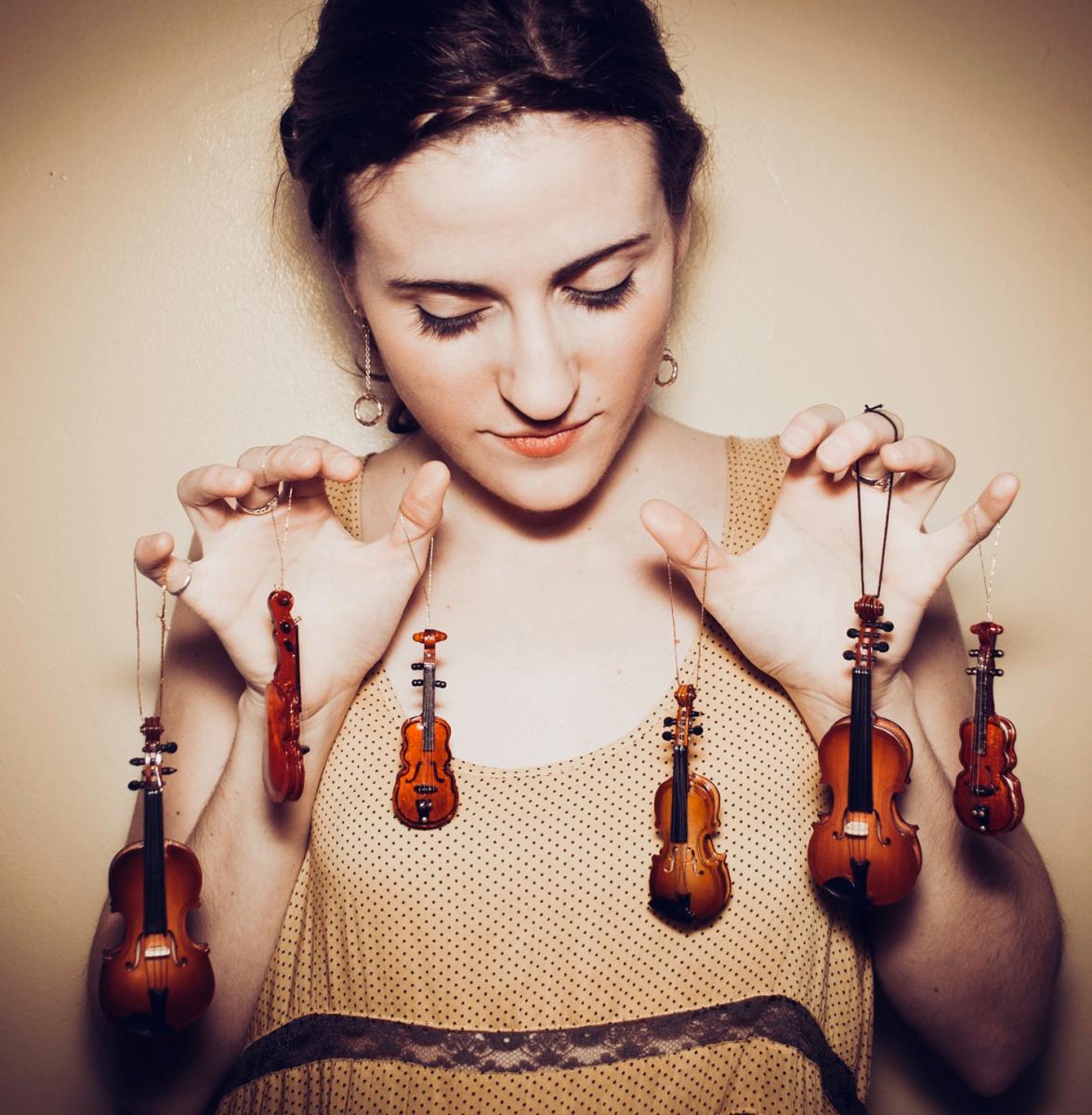 Scottish tradition but has since encompassed American styles and other influences. She has a solo album, "Woven," to her credit and is also known for her work with Scottish harpist Mairi Chaimbeul – the duo has recorded two albums – and Laura Cortese and the Dance Cards. Moynihan will be joined by various musical friends for collaboration in tunes, songs, and – according to the event description – "theatrical antics (possibly)."
Moynihan also will be among a cadre of musicians, Celtic and otherwise, on hand for Matt Smith's 50th Birthday Party on Feb. 12 at 7 p.m., honoring Club Passim's longtime managing director. In addition to Moynihan, performers will include (but not be limited to) Mairi Chaimbeul, Hanneke Cassel, Mike Block, Maeve Gilchrist and Yann Falquet.
Boston native Mari Black, a wide-ranging fiddler whose credentials include competition championships in Scottish and Canadian Maritime traditions, and Cory Pesaturo – himself a multiple championship-winning musician who is the only accordionist to graduate from the New England Conservatory – will mark the release of their new CD on Feb. 19 at 8 p.m. While Celtic music will be part of the show, the duo also will delve into jazz, klezmer, tangos, ragtime and more.
Widely respected guitarists/vocalists Keith Murphy and Yann Falquet – who between them are conversant in folk music traditions of New England, Eastern Canada, Quebec, France, Ireland and elsewhere – will be at Club Passim on Feb. 23 at 7 p.m.  Murphy, in addition to being a solid solo performer, has appeared with fiddler Hanneke Cassel and was a mainstay of the fiddle ensemble Childsplay, and is music director for the "St. Patrick's Day Celtic Sojourn" production. Falquet is a member of the trio Genticorum and, since moving to Boston a few years ago, has collaborated with many local musicians. 
For tickets and details on all Club Passim show, see passim.org. 
•The Irish Cultural Center of New England in Canton will have a special Valentine's Day concert on Feb. 15 (OK, a day late) with ISHNA, featuring vocalist Ciaran Nagle (a founding member and producer of the Three Irish Tenors) and violinist/vocalist Tara Novak. Nagle, Novak and their cohorts –  David McGrory (keyboards), Dan Meyers (uilleann pipes, whistles), Bjorn Wennas (guitar), Mike Rivard (bass) and Brian O'Neill (drums, percussion) –bring a wealth of influences, including classical, pop and world music, to their arrangements of Irish traditional music.
•Youthful vocalists – from fourth grade through age 25 – will be in the spotlight at the annual Traditional Ballad Singing Contest, which takes place Feb. 15 at 7 p.m. at the South Shore Folk Music Club (First Parish Duxbury). Many of the ballads sung by the competitors, of course, have origins in Ireland, Scotland, and elsewhere in the British Isles. There are four different categories: soloists with or without instruments, and groups with or without instruments. For information, see southshorefolkmusicclub.org/BALLAD-CONTEST.
•RUNA, which styles itself as a "Celtic roots" band, plays at the Old Sloop Coffeehouse in Rockport on Feb. 28 at 7:30 p.m. The international quintet has recently changed its line-up with original members Shannon Lambert-Ryan (vocals, step-dancing), Fionán de Barra (guitar) and Cheryl Prashker (percussion) now joined by Jake James (fiddle, bodhran, step dancing), and Caleb Edwards (mandolin, vocals). RUNA fuses Irish and Scottish music with Americana/roots – adding harmonies, rhythms and tints of jazz, bluegrass, flamenco and blues – and has won multiple honors at the Irish Music Awards and Independent Music Awards. More at oldsloopcoffeehouse.org.
•Boston-area duo Colleen White and Sean Smith appeared at the Wellesley Free Library Wakelin Room on Feb. 2 at 2 p.m. White (vocals, flute, whistle) and Smith (vocals, guitar, bouzouki, bodhran) sing mainly traditional songs from Ireland, Scotland, and England, but also contemporary, tradition-influenced compositions by singer-songwriters like Kate Rusby, Steve Tilston and Sean Cooney, among others.