By Ancient Order of Hibernians, DIv 8
February 24, 2020
The Rev. James T. O'Reilly OSA Division 8 Ancient Order of Hibernians has announced the recipients of their 2020 Awards. 
The Rev. Christopher J. Casey has been selected as the 2020 recipient of the Richard Cardinal Cushing Award and Mark J. Alaimo has been selected, as the 2020 Irishman of the Year. Both of these awards will be presented at Division 8's 149th Annual Saint Patrick's Day Dinner Dance on Saturday, March 7, 2020.  Larry F. Giordano has been selected as the recipient of the Hon. John E. Fenton Citizenship Award. The Fenton award will be given at Division 8's 51st Annual Saint Patrick Day Luncheon on Friday, March 13.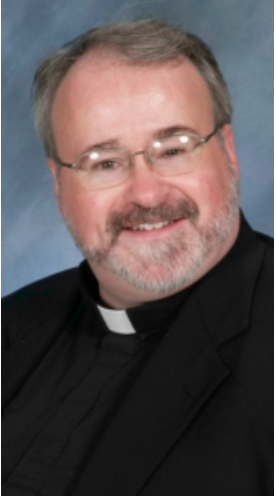 The Rev. Christopher J. Casey, a Lawrence native and son of the late Cornelius and Mary Casey is a graduate of Saint Lawrence O'Toole Grammar School, Lawrence High School and the University of Massachusetts at Amherst. When Saint Lawrence O'Toole Parish closed in 1980, he became a member of Saint Mary of the Assumption Parish in Lawrence. Following graduation, he moved to Salisbury and became a parishioner of Star of the Sea Parish in Salisbury and the Immaculate Conception Parish in Newburyport. It was from this last parish that he entered Saint Pope John XXIII National Seminary in Weston. 
Following his seminary studies, he was ordained at Holy Cross Cathedral in Boston by Cardinal Sean O'Malley on June 5, 2007. He served a deacon internship at St. Michael Parish in North Andover and celebrated his first Mass there following his ordination.  He served as a Parochial Vicar at St. Francis of Assisi and St. Marguerite d'Youville both in Dracut, and at Saint Agnes Parish in Arlington prior to being named as Pastor of Our Lady of Good Counsel Parish in Methuen on September 1, 2010. Father Casey is one of the seven children. His siblings are his sisters: Ann Langlois, Mary Brouillette and Shelia Casey. Three of Father Casey's brothers, Cornelius, Timothy and Sean are deceased. 
Division 8 established the Richard Cardinal Cushing Award in 1974, which was named after the great Irish American Catholic prelate, who served as Archbishop of the Archdiocese of Boston for 25 years. For the past 46 years this award has been presented to an individual in the Greater Lawrence area who emulate the characteristics of this beloved prelate.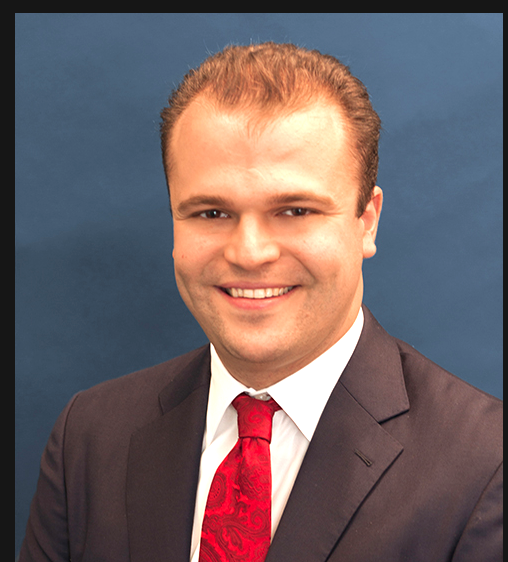 Mark. J. Alaimo, the son of Michael and Joan Alaimo of Methuen, is a graduate Holy Trinity Grammar School, Central Catholic High School and Bentley University.  He assisted for many years at Saint Mary of the Assumption Parish, Lawrence and Saint Monica Parish, Methuen in various capacities. At present he serves as a Principal and the Chief Operating Officer of LCW CPAs in South Lawrence, and for over 15 years has worked in the field of public accounting, family office advisory, and wealth management.  
Mark is an active member of several Catholic fraternal and service organizations throughout the Lawrence area including the AOH Division 8 where he served as Division Organizer and currently serves as Chairman of the Catholic Action/Pro-Life committee;  the Saint Monica Knights of Columbus Council 14725 in Methuen where he served two terms as Grand Knight; and the Father James O'Donnell, OSA Fourth Degree Knights of Columbus Assembly 393 where he served for two-terms as Faithful Navigator.
Mark Alaimo is also active in numerous professional and community organizations, notably including the Boy Scouts of America.  After earning the Eagle Scout Award as a youth, he continued his involvement as an Executive Board member of the Spirit of Adventure Council and its predecessor Yankee Clipper Council and in 2019 received the Silver Beaver Award – the highest adult honor awarded by councils – in recognition of exceptional service to youth through the Scouting program.  He is also involved more locally with the Lawrence Partnership – dedicated to helping the Lawrence business community thrive and Entrepreneurship for All –dedicated to empowering fledgling entrepreneurs to succeed. 
Mark currently resides Methuen with his wife, Meredith, and their four children: Julia, Dominic, Peter, and Paul.  Mark is an active parishioner of Saint Monica Parish in Methuen. He enjoys participating in local community events and family activities. 
Division 8's Irishman of the Year Award is the highest award that Division 8 can bestow on a member. Anyone interested in attending the Hibernian Dinner Dance on March 7 should contact Dinner Dance Chairman Charles Breen @508 328 0323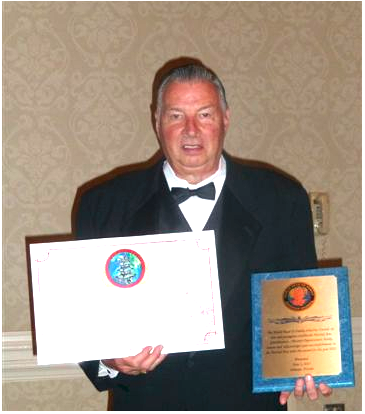 Larry Giordano of Methuen has served his country, state and community in many capacities. Abandoned at four days old in Springfield, MA, he was raised in a foster home in Everett, MA. After completing high school Larry entered the United States Air Force and served in Germany and Mississippi.  As a tribute to his foster mother who had helped him in his formative years and made him the man he became, he took her surname Giordano and became Larry Giordano. Following his time in the US Air Force he continued to serve his state and community in many roles as a Methuen City Councilor, Massachusetts Commissioner of Public Safety, Methuen State Representative and a Methuen Police Officer. 
Recognizing the difficulties, a foster child can have from his own experiences and knowing how important community support is, Mr. Giordano founded Foster Kids of the Merrimack Valley fifteen years ago to help support foster children and help them to be the best they can be, as well as, achieve success. Larry Giordano serves as President of this fine community orientated organization. 
Larry is married to the former Eileen Bonanno and they are the proud parents of three children: Marie, Lonnie and Stephen. For the past 57 years, Larry has owned and operate the Methuen Karate Association which serves as a caring environment for people of all ages. Today his two sons, Lonnie and Stephen, work with him in this venture.
Anyone interested in attending the 50th Annual Hibernian Saint Patrick's Day Luncheon should contact Luncheon Chairman, Jack Lahey at 603 898 7766.